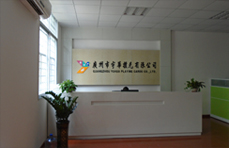 GuangZhou YuHua Playing Cards Co., Ltd was established 5 years ago. Our company specializes in professional designing and producing all sorts of paper printing products, main products including cards, board games, box, company brochures, paper handbags, packaging boxes, books etc.
With our own professional designing group, above 20 printing technologists, and 100+ workers. As traditional printing technologies became state of art, we will keep on adapting to the ever-changing demands of its clients in this exciting and rapidly growing market.
Despite the many changes throughout the years, our commitment to high standards, industry excellence in product quality, client communication,service and professional integrity. In recent years,we have been focusing on introducing more ...


read more